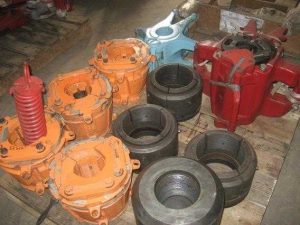 GlobalTechserve Marine Drilling Support Division was officially set up in 2013 with an inception to provide comprehensive materials and drilling related equipment & services to the upstream Exploration & Production (E&P) sector mainly in supply and rental of drill pipes, drilling equipment, handling tools and Tubular Running Services within Malaysia, Indonesia and Asian Region. The company involvement in drilling support services can be traced back as managing partner and owner of drilling tubulars, handling tools and drilling equipment to support its associate PT Dual Oilfield in Indonesia since 2008.
Drill Pipe & Drilling Tools Rental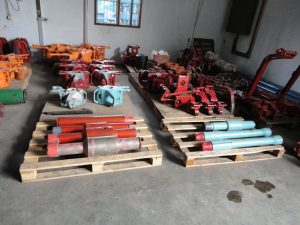 Our rental tools and services including, but not limited to drill pipe, drill collars, tubing, pup joints, cross overs, handling tools ie. elevators, slips, rig tongs, cross overs, etc. The company continues to expand and diversify through the acquisition of new technologies, inventory and the addition of new product lines to meet the ever changing demands of our clients.
Tubular Handling Equipment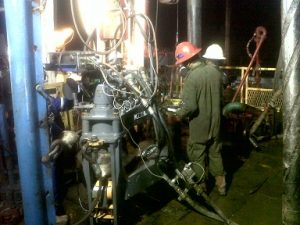 We are committed to offer our customers an integrated quality equipment and experienced personnel. The Division offers a comprehensive tubular handling package consists of power tongs, hydraulic power units, slips, elevators, protectors, stabbing guides, non-marking jaws system and other relevant accessories in order to complete the tubular running task in safely and timely manners.The company HSE / quality control / schedule maintenance program of the tools and equipment plus with highly dedicated trained and experienced personnel are of the utmost fundamental in ensuring safety to the people and environment during operations.